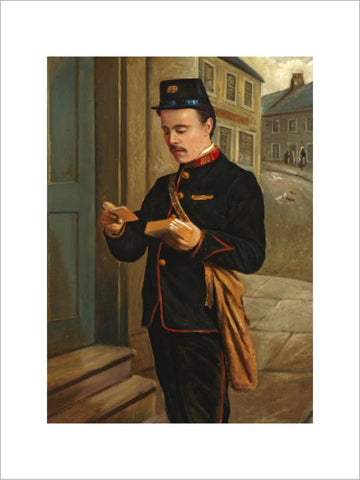 product details
Small art print
Overall size of this product is 30 × 40 cm.
The image area of the print measures 22 × 30 cm.
Additional image details
Artist: Patterson
Collection: Poster artwork
Subject: Oil on board painting with a plain gold frame. The postman is believed to be Alex Buchanan from Troon, Ayrshire.
IMS Reference: 8053427
Date: 1900 - 1912
© Royal Mail Group Ltd, courtesy of The Postal Museum