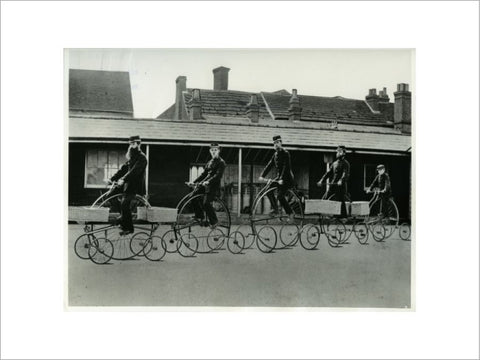 product details
Small art print
Overall size of this product is 40 × 30 cm.
The image area of the print measures 29 × 22 cm.
Additional image details
Collection: Photographs
Subject: A lantern slide of the 'Horsham Fleet of Centre Cycles'
IMS Reference: 8038155
Date: c. 1882
© Royal Mail Group Ltd, courtesy of The Postal Museum
Hen & Chicks - centre cycles.