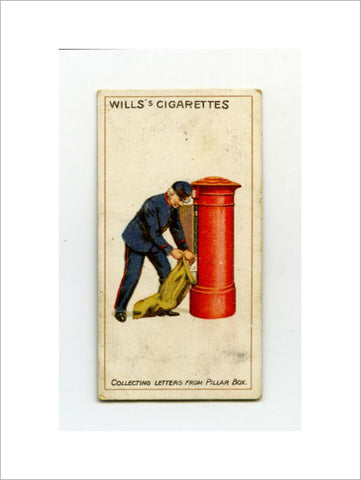 product details
Small art print
Overall size of this product is 30 × 40 cm.
The image area of the print measures 20 × 32 cm.
Additional image details
Collection: Posters
Subject: Front of Wills' cigarette card number 12 showing a postman collecting letters from a letter box. This is number 12 in the series of 50 Wills's cigarette cards produced jointly with Royal Mail and detailing events and aspects from postal history in the late 19th and early 20th centuries.
IMS Reference: 8041088
Date: 1911-1936
© Royal Mail Group Ltd, courtesy of The Postal Museum
Collecting Letters Cigarette Card