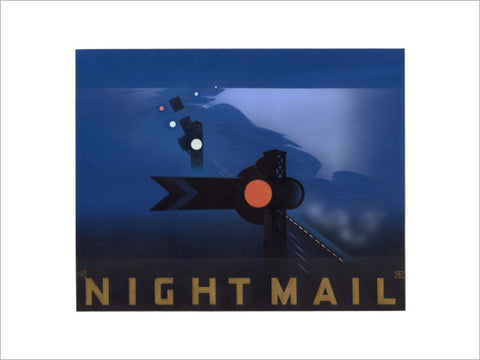 product details
Small art print
Overall size of this product is 40 × 30 cm.
The image area of the print measures 28 × 22 cm.
Additional image details
Poster artist: Keely, Pat
Collection: Posters
Subject: Designed for the documentary, Night Mail, by the GPO Film Unit, directed by Harry Watt and Basil Wright. Its score was composed by Benjamin Britten, with accompanying poetry by W.H. Auden.
© Royal Mail Group Ltd, courtesy of The Postal Museum
Nightmail Poster artwork by Pat Keely