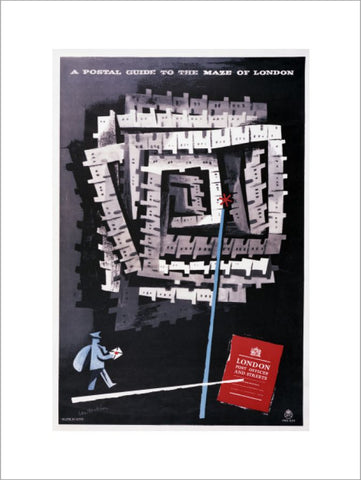 product details
Small art print
Overall size of this product is 30 × 40 cm.
The image area of the print measures 22 × 32 cm.
Additional image details
Artist: Lewitt, Jan, Him, George
Poster printer: Not known
Collection: Posters
Subject: 'A Postal Guide to the Maze of London'. It depicts a labyrinthine maze of houses with a postman walking along a line towards the Guide to London Post Offices and Streets.
© Royal Mail Group Ltd, courtesy of The Postal Museum
A Postal Guide to the Maze of London