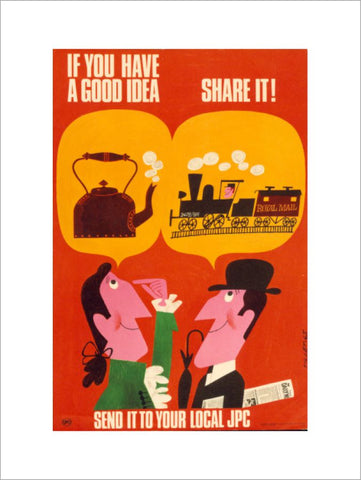 product details
Small art print
Overall size of this product is 30 × 40 cm.
The image area of the print measures 21 × 32 cm.
Additional image details
Poster artist: G S Tilley
Collection: Posters
Subject: Internal poster
IMS Reference: 8050864
Date: Aug-66
© Royal Mail Group Ltd, courtesy of The Postal Museum
If you have a good idea share it!