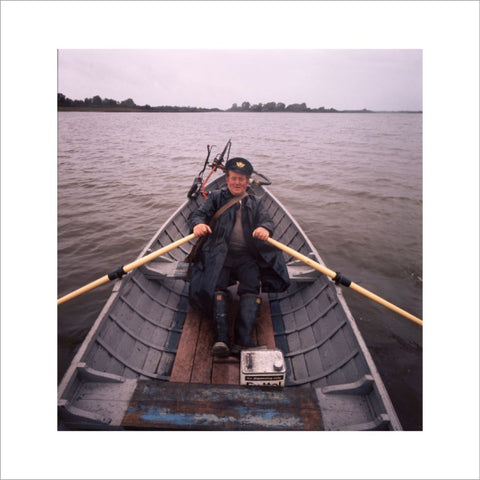 product details
Small art print
Overall size of this product is 40 × 40 cm.
The image area of the print measures 31 × 32 cm.
Additional image details
Collection: Photographs
Subject: Postman John Rooney rowing across Lough Erne in Ulster. An article in The Courier from August 1972 describes his efforts to deliver mail to the solitary inhabitants of Inniscorkkish and Trannish islands in a boat that, after a mere ten years in service, has yet to be christened.
© Royal Mail Group Ltd, courtesy of The Postal Museum
Postman John Rooney rowing across Lough Erne in Ulster