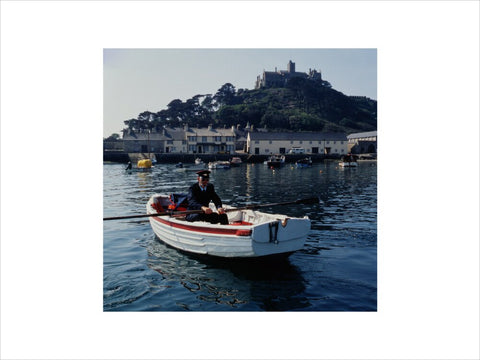 product details
small art print
Overall size of this product is 40 × 30 cm.
The image area of the print measures 23 × 22 cm.
Additional image details
Collection: Photographs
Subject:A high-tide delivery to St. Michael's Mount, Cornwall. Associate postman Len Ritchie, who lives on the island, collects the mail twice a day from Marazion post office, near Penzance, and delivers to the handful of families on the island. At low tide there is an exposed causeway. c.1988-1989.
© Royal Mail Group Ltd, courtesy of The Postal Museum
A high-tide delivery to St. Michael's Mount, Cornwall